As a BBC producer I heard many outstanding female voices – from presenter Anne Robinson cross-examining CEOs on BBC Watchdog, to numerous female Executive Producers standing up to big bullying businesses trying to kill a great story.
I was part of production teams crafting complex programmes in challenging circumstances. These experiences shaped my own voice, including in the media training room, where I support people preparing to go on the record or in day to day interactions providing crisis management and corporate communications support.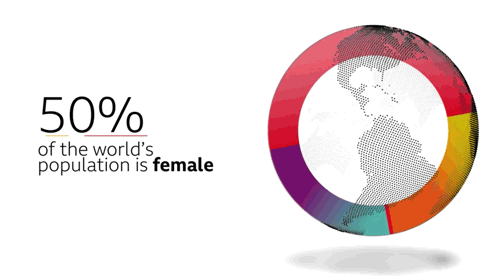 So I was delighted when our clients Addleshaw Goddard announced their partnership with the BBC's 50:50 Equality Project aimed at creating journalism and media content that fairly represents the world, by ensuring a balance of voices. Addleshaw Goddard is the first law firm to partner on the project, joining 70 organisations in over 20 countries, including the Financial Times, Australia's ABC News, Unilever, Balfour Beatty and PwC.
We worked with Justine Delroy, who heads up Addleshaw Goddard's commercial tax and structuring team, as she stepped up for the announcement, becoming 'the face' for the launch and related media requests. And in preparing, we reflected on her story, as a lawyer starting out and how this inspired her to lead the firm's Gender Working Group. As always it is the personal insights which bring an interview to life.

Addleshaw Goddard are counting every voice put forward for media opportunities, press releases and awards. They are sharing data with the Equality Project and aim to increase profile-raising opportunities for women within the firm. It has been unexpected and much welcomed, as my TV and communications worlds collide and I look forward to hearing from and working with many more emerging and established female voices.
Find out more about the BBC 50:50 The Equality Project